The co-curricular framework in North Vista Primary School provides students with opportunities to construct  knowledge through a broad range of meaningful experiences and various pathways and platforms to achieve excellence in. To achieve this aim, the provision of mass participation opportunities and avenues for excellence forms the key tenets of this framework. This provides not only the breadth and also depth in the co-curricular experience.
The framework encourages risk-taking, develops social competencies, inculcates a spirit of enterprise and innovation and nurtures potential talents to ensure that students are able to achieve different peaks of successes and thus enriching to their primary school experience throughout their education in North Vista Primary School.
The CCA framework is an integral component of the whole-school approach in Character and Citizenship Education, where the child is developed holistically in the Cognitive, Moral, Social and Emotional, Physical and Aesthetic domains.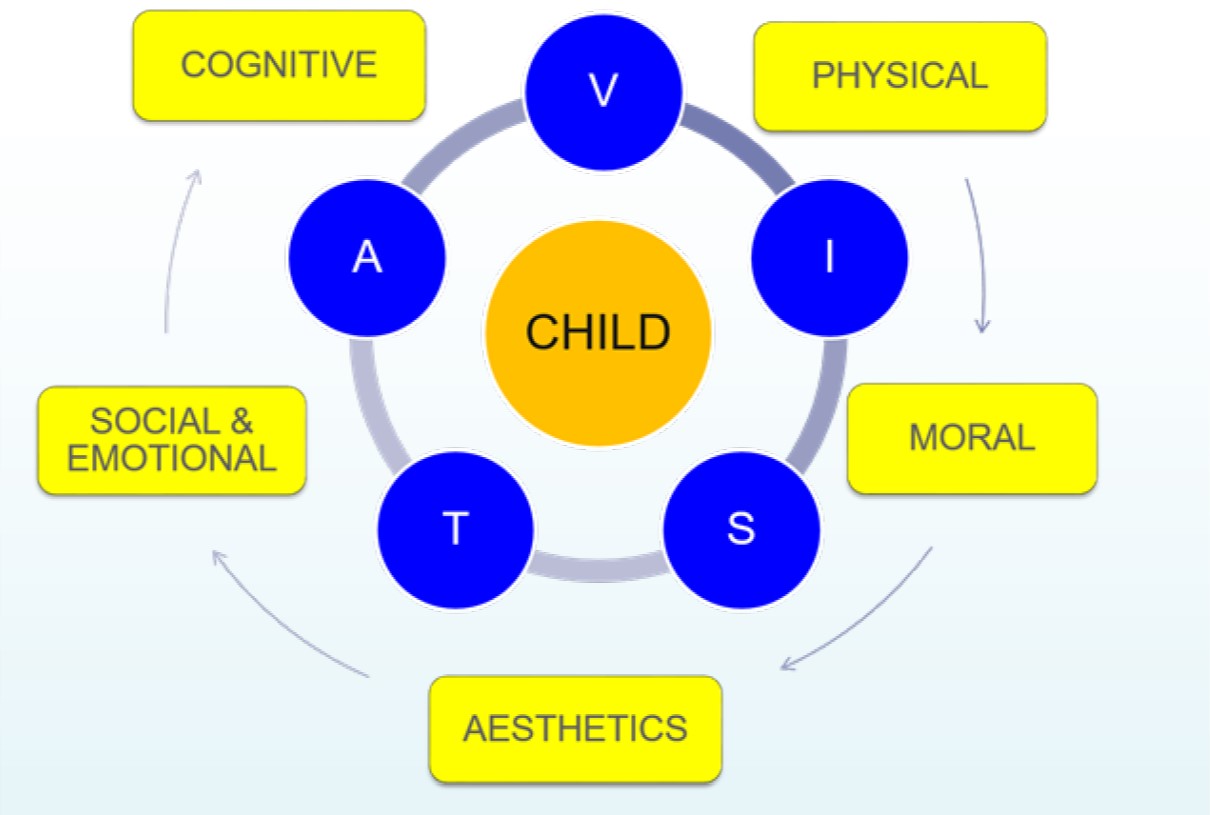 A three-tiered model has been adopted for the co-curricular curriculum.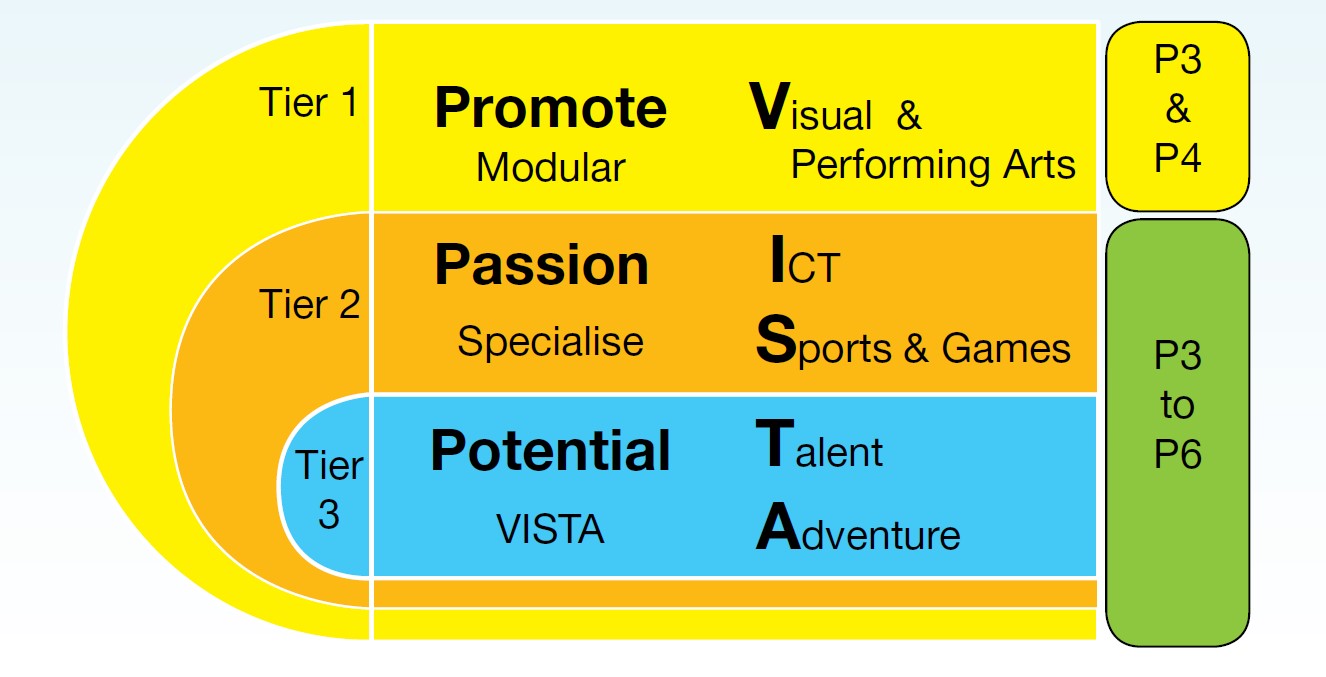 The first tier of the CCA programme is made available to all P3 and P4 students and it creates a safe and conducive environment where students chart together with their parents, their own CCA experiences by selecting areas of interests which they desire to develop in a modular format.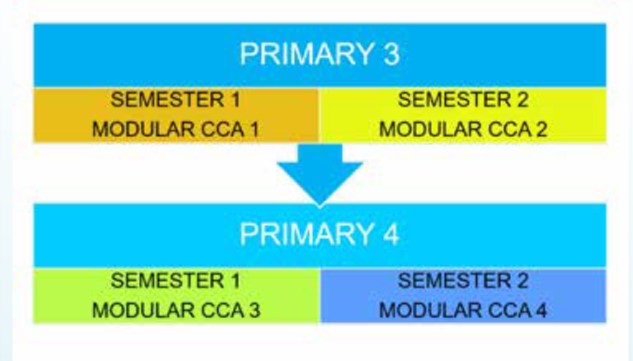 The second tier of the CCA programme aims to deepen the CCA learning experiences of the students who have experienced the breadth of the different Modular CCAs they have selected throughout their P3-P4 years. At this juncture, the students will then make an informed decision on their selected area of interest in which they would deepen and extend their learning experience. The student will then specialize in a particular CCA of choice and will continue with this CCA from P5 onwards until they graduate in P6.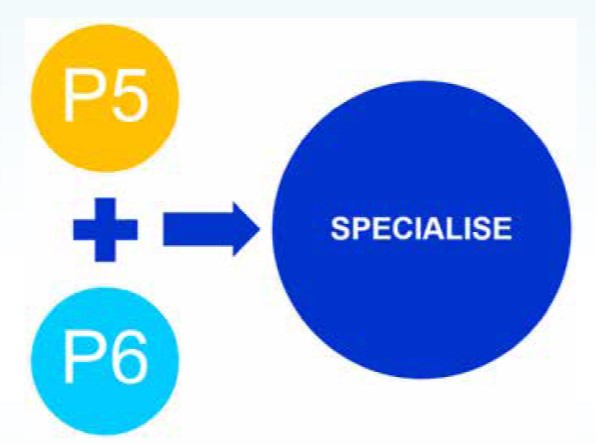 The third tier is the VISTA Programme. In this tier, various pathways of excellence are offered to students who have shown talent and will be identified to engage in this programme. Students in this programme undergo intense training under specialized coaches and instructors with the objective of refining and nurturing their potential. In turn these students will be exposed to various platforms that would offer them opportunities to enhance and further hone their talents. This may come in the form of competitions, performances, exhibitions at various levels (inter-school, national or international).
Through this programme, the schools aims to realise the potential of the students through preparation and developmentally appropriate trainings. This in turn would contribute to the portfolio of the students which could be utilised to obtain entry into various secondary schools of choice through Direct School Admission (DSA).